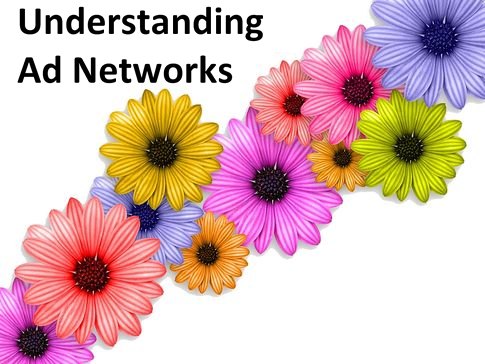 "
Make money within months without any investment
" - This is what the banner ads of many new advertising agencies are saying recently. People are trapped into the nets of these advertising agencies and after robbing all the hard work done by the bloggers these agencies leave the bloggers without paying money.This post will bring you an idea about how to choose the advertising company and how to get the best of them. Even there are many ad networks for publishers, i have listed some of the best networks that are most of the bloggers used to earn money in a better way.
If you are a blogger and if you think of earning money through your blog without any investment then you have to think of these:
No one is going to pay more than for what you work
You can't earn in thousands in one or two days
Selection is important
There are lots of advertising companies available for blogger owners.I am going to suggest you some of the best out of them.
If you are thinking of placing ads in your blog then your first priority should be Google Adsense. The reason is , they show only descent ads, a standard dependable one, many types of ads(like links, baners) available, they pay at the right time, Applying for Adsense is easy. To apply visit
adsense.google.com
or try through the monitise tab from your blogger dashboard.
If your blog gets rejected for adsense or if you don't want adsense ads to be placed in your blog then you can consider for Adbrite. Adbrite ads are similar to Adsense ads and therfore you cant keep both Adsense and Adbrite ads on your blog at the same time. To apply for Adbrite visit :
Adbrite.com
Infolinks Payment Chart
Now you have placed contextual ads in your blog and what is the next step?.You can also place text ads and for that Infolinks are the best one. You will get a good revenue from this and also they are not much irritating ads.To apply visit
infolinks.com
This is the stage where you have to be more careful and select the best referral program that will pay your hardwork.I am going to suggest you these truted sites.Click to apply for these affiliate programs.Visit
Linkshare.com

Amazon is a different type , where you earn if a customer buys a amazon product through your ads.When you add these product links and banners to your web page and visitors click on them from your page, you can earn up to 15% on all purchases made during their shopping session .To apply use the monitise tab in Blogger dashboard.
There are many advertising agencies available that are paying more than these, but you should try them of your own risk. Please read the reviews in forums and sites before you apply for an ad for your blog. No one wants to work for others benifit, so look before, Place the best ads, Earn well.